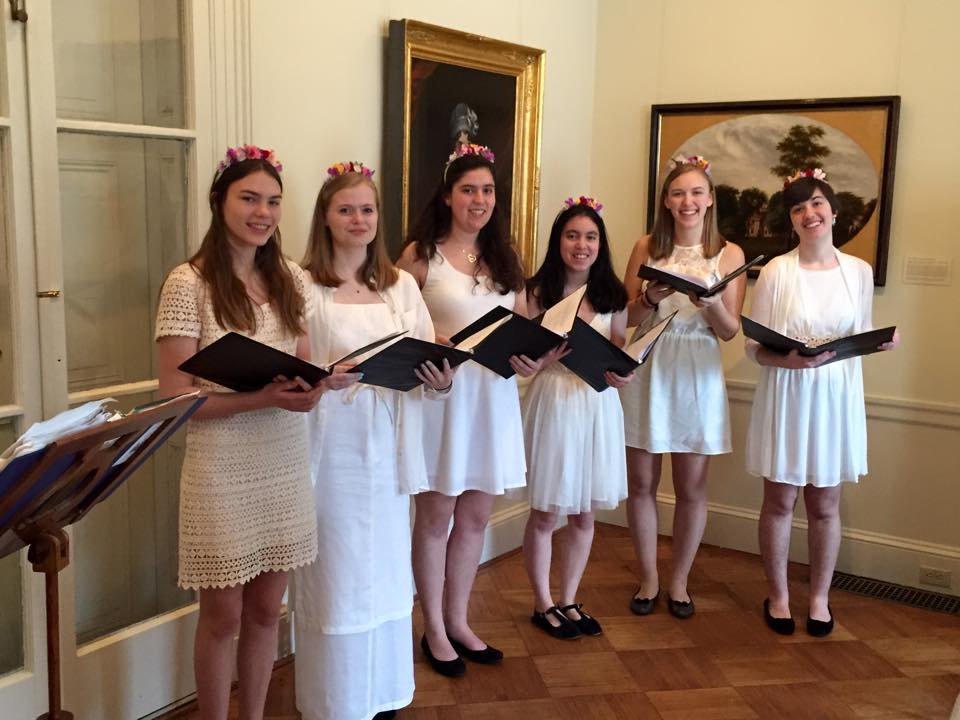 SACRED HARMONY was published by Benjamin Carr in 1803.  Much of the music from that collection was performed under the auspices of the Practitioners of Musick who have an original copy.  In the photo above, girls from Princeton High School are seen as they perform vocal and choral music as found in that edition.
The program on March 15th was held at the Morven Museum and Garden.  Also included in the program was the the actual song, "Welcome, Mighty Chief, Once More" that was sung to George Washington on the occasion of his reentry into Trenton under a triumphal arch.  On that occasion, girls and matrons were seen in white dresses; hence, the Princeton choristers also agreed to appear in white dresses!  Back in the day, Washington was quite pleased with the musical offering and sent a letter of appreciation to the singers.
John Burkhalter offered a special lecture and set forth the historical context for this music. Don Klotzbeacher accompanied on harpsichord and prepared all of the modern notation for the girls to read.
The girls' director, Sarah Pelletier, sang several vocal solos such as pieces by George Frideric Handel and Francis Hopkinson.  All in all, it was a unique and memorable program.