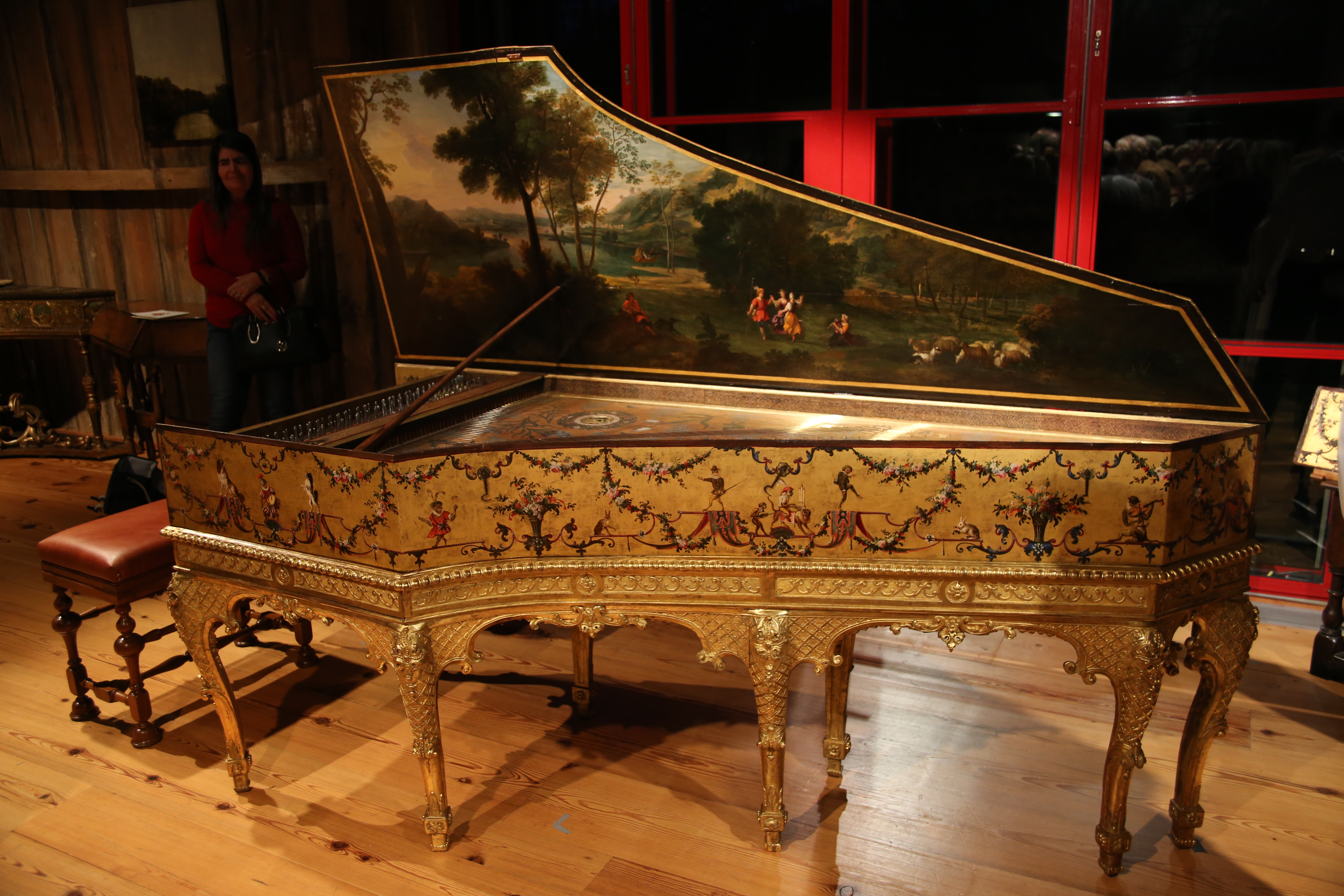 On Saturday, November 18, The Practitioners of Musick were pleased to attend the occasion of an inaugural concert for a recently-restored harpsichord, which is part of the Flint collection in Delaware.  The concert was performed by Karen Flint and Davitt Moroney, who both offered very interesting comments along the way.  The restoration of this significant instrument was accomplished by John Phillips and Janine Johnson.  John Phillips offered many insights as to the provenance of the harpsichord.
The design of the original case suggests that it comes from the shop of the Denis family, an important French dynasty of harpsichord builders.  Dates on the keys suggest that the instrument was enlarged in Paris, with ravalements in 1732 and 1745.  The soundboard was assembled from numerous bits of soundboards derived from Flemish virginals.  A genuine Ruckers rose was incorporated, but it comes from a virginal, not a harpsichord.  The harpsichord received a restoration in 1889 by Louis Tomasini (Paris), as recorded by a stamp on the wrest plank and two of his calling cards inside the instrument.
The inscription on the nameboard suggests that the instrument was built by Ruckers in Antwerp, but that is undoubtedly fictitious.